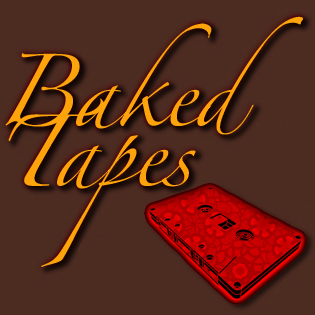 2016.11.29



Holiest of holies! Live and direct, it's a second baked batch inside a year.

Lotsa stuff, so hold on tight...




Streams and tapes are over at over at our Bandcamp. Tapes can be purchased individually or in a bulk discount!

BT054 - AK + WATCHWORD "Fracturing" c32
The collision of Andrew Kirschner and Jeff Hatfield's Watchword project, two Cleveland heavyweights in their own right coming together to make a beautiful synth Voltron. You probably know Andrew from his Mistake By The Lake imprint, his impressive and diverse catalog of solo and collabo releases that traverse a long list of the Midwest's most vital tape labels, or perhaps as the dude with impeccable tastes sitting behind the counter at Hanson. Hatfield likewise should need no introduction, from his Field of Hats and Watchword solo jams, to his unfuckwithable work in Fragments (with Zach Troxell) and Outer Space (with John Elliot).

Needless to say, this jam was long overdue. You may have nabbed their split tape when they toured through your town in 2014, or caught Andrew's prior collab with Fragments proper, which Mistake By The Lake dropped last year. Together, on "Fracturing" they reboot a long-dormant alien super-computer found among the ruins of an ancient civilization and use it navigate distant galaxies and traverse star systems unknown.



***


BT055 - XANTHOCEPHALUS "Syntonic Reasoning" c32
Now, I've known Russ and seen Xanthocephalus play for years and often wondered (but never asked) what the name was about. Turns out that Xanthocephalus is a genus of bird that there has only one species under it's umbrella, the Yellow-headed blackbird (academically speaking, the "Xanthocephalus xanthocephalus"). The final line of the wikipedia entry for this bird mentions its song "resembles the grating of a rusty hinge". I dug deeper, and goddamn, the little guy sounds, well, just like a creaky gate. This set off a series of youtube k-holes getting lost in all those vids of the birds that impossibly mimic car alarms and chainsaws, or that one parking lot door that undeniably runs down some serious Miles Davis voodoo. Regardless, this seems an apt metaphor for a similar alchemy-magic Russ must channel to coax his living sounds from the chaotic array of sound-tools lying motionless in front of him.

"Syntonic Reasoning" undeniably finds Russ delving even further down the rabbithole, finding unlikely inspiration from vector environments, coordinate models, and terse programming languages - exploring the organic relationship between art and algorithm. Emphasis on control flows, procedure, and recursion defiantly mesh to unlock more complex shapes conjured through the same wizardry we've witnessed across Russ's diverse catalog on Tranquility Tapes, Ghetto Naturalist Series, and Skell Records, to name but a few.




***


BT056 - LORD MUTE "Narita Rikon" c48
Lord Mute sees the cosmically aligned team-up of Maxwell Allison (Good Willsmith, Mukqs, Hausu Mountain) and fellow Chicago sonic sorcerer Jason Soliday (J. Soliday if you nasty) in a no-holds barred throw-down of patch-cable hermetics and manic concrete divination.

Together, the two seemingly bend time as their own with "Narita Rikon", cracking open the skull with the impact of a firehose blast of the full cache of the information age. A sensory overload of all possible realities converging at a single moment. A thousand lifetimes of data-transmissions to unpack, decode and explore. All the answers are disclosed, you just have to unmask the questions.




***


BT056 - VARIOUS "Tending The Light" 2xCS (c48 + c42)
A compilation two years in the making. 18 jams across two cassettes. An answer to Hunter S. Thompson's lament for the 'desperate assumption that somebody... or at least some force - is tending the light at the end of the tunnel.' An assemblage of mostly unreleased jams from some of my favorite people, from the frigid winter valleys of new england to the mildew basements of the midwest, an inaugural volume dedicated to those keeping it weird despite the 'grim meat-hooks realities... lying in wait' that Thompson cautioned of.

All proceeds (beyond s&h and paypal/bandcamp fees) go to Dakota Access Pipeline Foundation Fund. Future volumes of this compilation will likewise continue directing funds towards those organizations tending to the light.

Limited to 75 copies, 5 of which come with Haley Strong red, white and blue rubber wristband with incremental donation.




---
---

UPCOMING: TBD

contact: bakedtapes@gmail.com
site last updated: 2016.01.01