Grasshopper/Twisty Cat Vital Weekly Review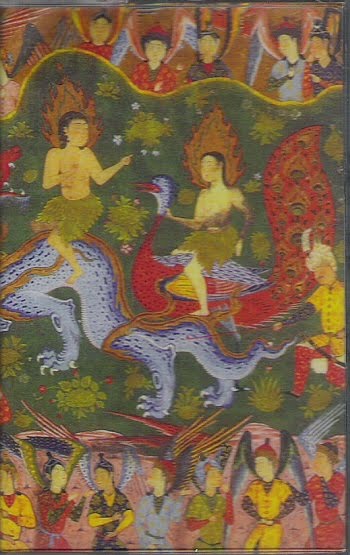 Taken from Vital Weekly Thanks!
GRASSHOPPER/TWISTYCAT "split" (Abandon Ship)

This split is a rarity for the underground experimental scene because both bands employ traditional instruments prominently in their music. In the case of Grasshopper, the New York duo bury doleful trumpeting amid their whirring layers of feedback noise, reverberating sonic detritus, and assorted electronic tomfoolery. Their side of this split happens to be made of severely potent stuff. Terrific opener "Smokey Nights, Melting Flesh" is a momentous and hypnotic work, all wrapped up in a high-pitched electronic rush. Meanwhile, aptly-titled "When Hell Overfills, The Dead Will Walk the Earth" could be the cacophonous score to a Dario Argento climax, thoroughly horrific in its fiery harsh noise, blaring trumpet, and what might be hellishly discordant organ keys. Like the rest of Grasshopper's side, which progresses through its share of noisy peaks and gentler valleys, it deserves to be played loud and mercilessly. On quite a different front, saxophone and clarinet figure much more centrally into Twisty Cat's sound than trumpet does into Grasshopper's. The trio of Ed Bear (Talibam!), Lea Bertucci, and Greg Fox (GDFX, Teeth Mountain) merge woodwinds, drums, and electronics to produce an impressive free-jazz rattle, bounding from spectral and mournful ("Sedenion") to bouncy yet organized ("XGDFXy") and then back again ("Guns in Grilling"). The recording could be better, but as things are, this rubs off as a casual peek into a semi-organized band rehearsal; though buried in tape fuzz, one can nevertheless sense the seedlings of glory here. Unlike Grasshopper, however, Twisty Cat doesn't have a live performance to fill the last half of their side, making for a disappointing length of blank tape to finish this sucker off. While it lasts, though, this split is a damn fine adventure.
Tags: grasshopper, review, twistycat, vital weekly